Tech Tips for Transportation Classes
Want to get around without driving? Your smartphone, tablet and computer are great tools for getting rides! In partnership with Technology 4 Life, Marin Transit is sponsoring a FREE class to learn about transportation options in Marin. We will show you how to get online and use web sites and apps for determining the fastest, cheapest and most timely ways for getting where you want to go. Learn how to take the bus, SMART train, ferry or maybe get a ride from a volunteer, use shared ride services (Lyft), subsidized taxis and more! Bring your smartphone, tablet, or laptop to class. Bring $10 and photo ID to set up a Clipper card. This course is especially geared towards older adults and riders with disabilities, as well as caregivers who may be interested in transportation options. Sign up now for classes in Mill Valley and San Anselmo
Redwood & Grant Grand Opening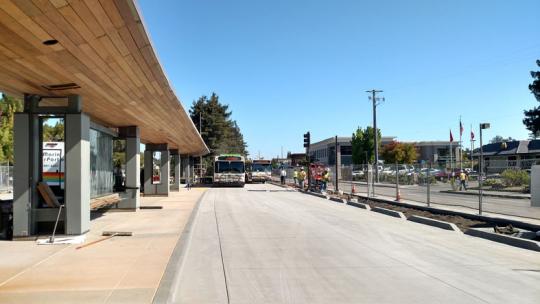 After seven months of demolition and construction, the contractor is done putting the finishing touches on the Redwood and Grant Transit Improvement Project (RGTIP). On September 6th, Marin Transit hosted a Ribbon Cutting Ceremony to commemorate the completion of the RGTIP project, celebrating the efforts and accomplishments of the many parties that contributed to the project's success.
Marin Transit is going Electric!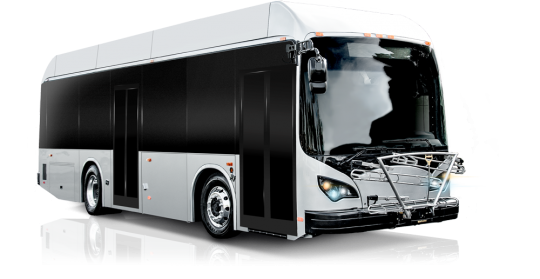 The Marin Transit Board approved purchase of two BYD 35-ft battery electric buses! These will be the first of their kind to operate in the County.