Service Alerts
Beginning December 11: Route 71 Weekday Schedule Adjustments

Beginning December 11: Route 17 Weekday Schedule Adjustments
Upcoming Meetings and Events
News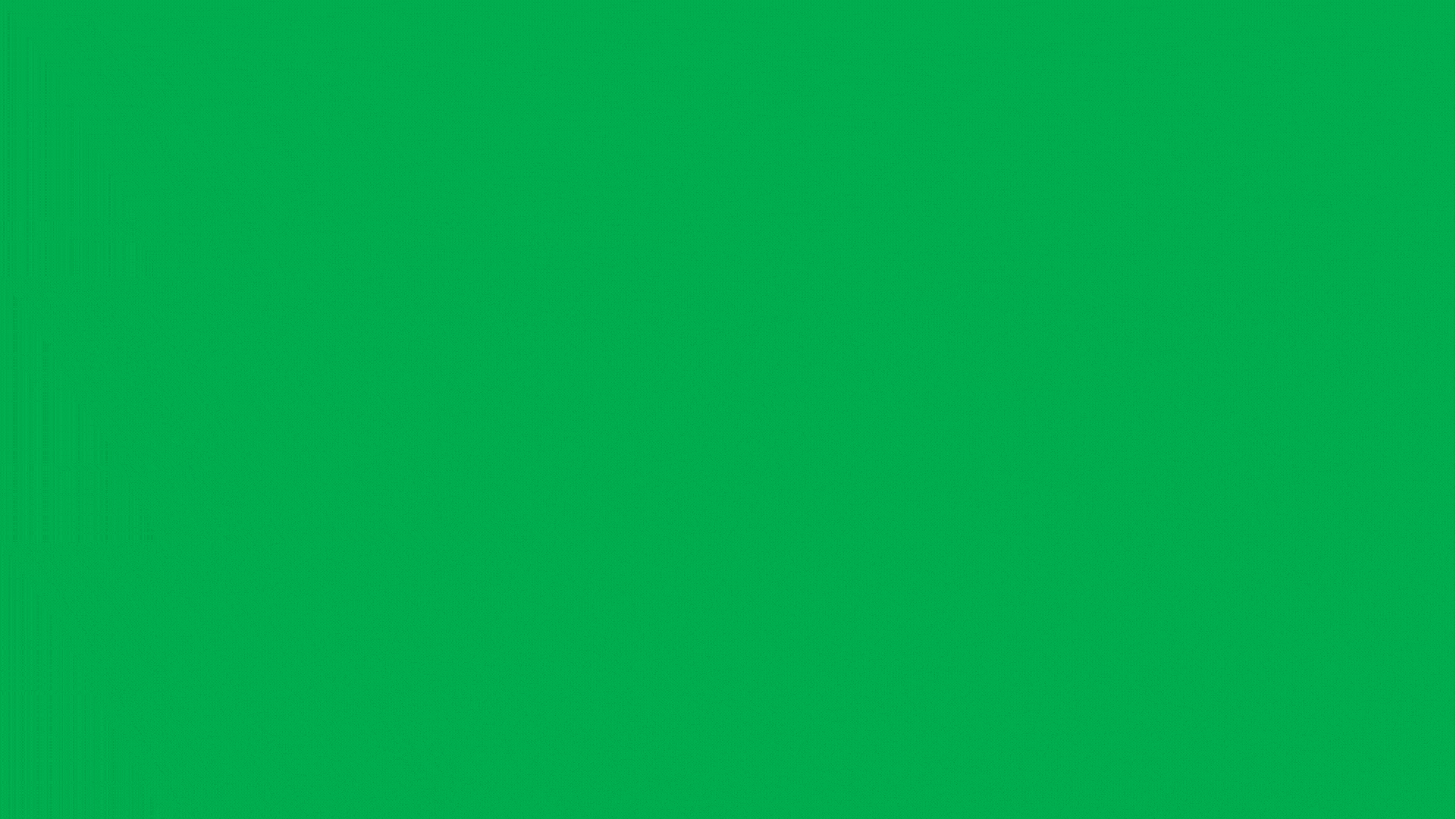 Check out our new Winter Rider Guide for our route maps, service hours, and other important information. Hard copies will be available on all Marin Transit vehicles starting December 11, 2022. 
To improve service reliability, the following changes will occur effective December 11, 2022:
Select weekday northbound trips on Route 17 will have adjusted runtimes. 
Select weekday southbound trips on Route 71 will have adjusted runtimes.
Select weekday trips on Route 613 will have adjusted runtimes.
Please visit www.marintransit.org for more information and a complete listing of all upcoming service changes.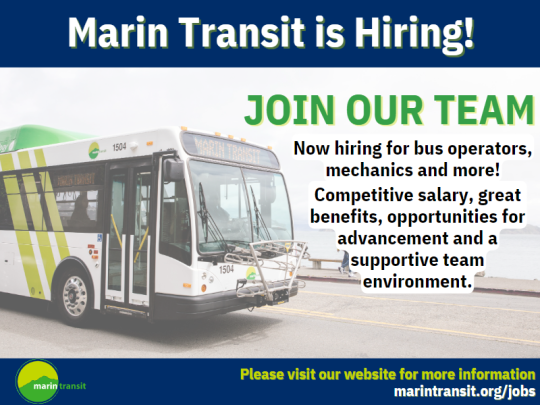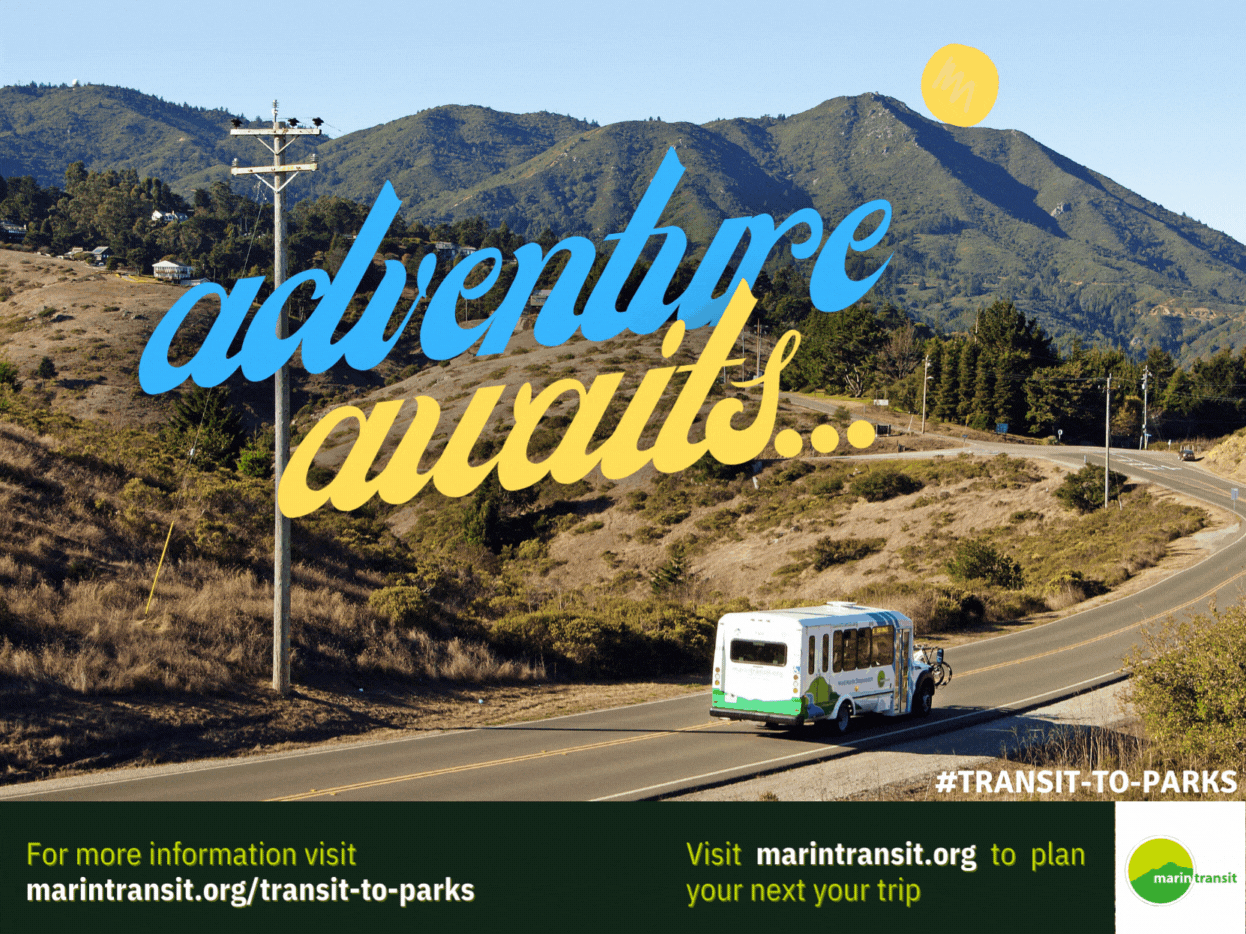 You don't need a car to enjoy the beauty of Marin County. Marin Transit is helping everyone enjoy your federal, state, and local parks and open space, and our routes will take you right to many trailheads and bike paths! Check out our interactive Transit to Parks page to help you plan next outdoor adventure using public transit!
Added bonus for Student and Youth 18 and under…you can ride FREE on local fixed route service county-wide through August 14, 2022. More information our summer fare free program can be found here.