This project was completed in 2019. 
The purpose of this project is to improve accessibility, safety, and amenities of local bus stops in Marin County. 
The first phase of the project included an upgrade of all Marin Transit signage at bus stops to include bus route numbers, destination, and operation information for local routes.  Each sign has a Stop ID number so that customers can call 511 to obtain schedule information.  The second phase of the project was improvements to 12 stops throughout Marin County.
The final phase of the project will be to make improvements to the following stops:
Stop ID
Stop Name
Proposed Improvements
40280
Tamalpais Dr & Madera Blvd
Shelter installation
40392
Lincoln Ave & Grand Ave
Shelter installation
40490
Red Hill Ave & Sequoia Dr
Sidewalk improvements/accessibility improvements, shelter installation
40449
Medway Rd & E Francisco Blvd
Shelter installation
40223
Tiburon Blvd & Greenwood Cove Rd
Sidewalk/accessibility improvements, shelter installation
41159
Mission Ave & Mary St
Sidewalk/accessibility improvements
40572
Los Ranchitos Rd & Golden Hinde Blvd
Sidewalk/accessibility improvements
40549
Manuel T Freitas Pkwy & Del Ganado Rd
Sidewalk/accessibility improvements
40452
Canal St at Medway Rd
Sidewalk/accessibility improvements, shelter installation
40302
Magnolia Ave & Bon Air Rd
Sidewalk/accessibility improvements, shelter installation
40467
Bellam Blvd & E Francisco Blvd
Sidewalk/accessibility improvements, shelter installation
40696/40697
Redwood Blvd & Grant Ave
Striping, signage, accessibility improvements
42020*
College Ave & Kent Ave
Shelter installation
40333*
Sir Francis Drake at BHC Hospital
Shelter roof replacement
* Locations added in second change order
Board Report for completed project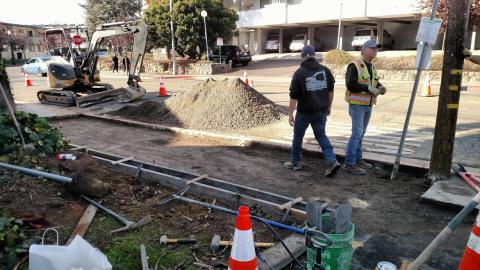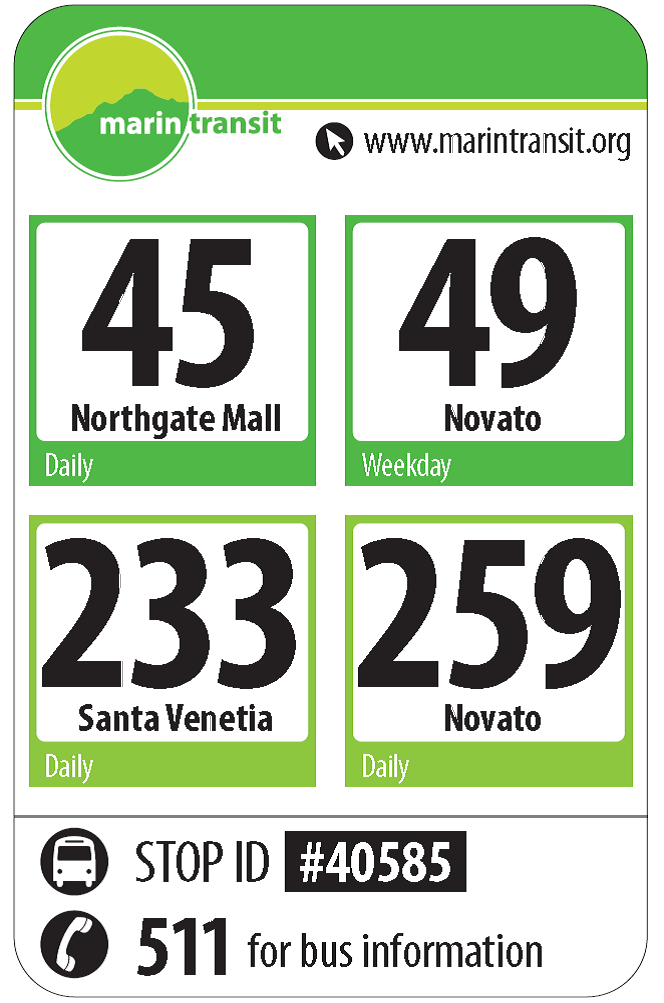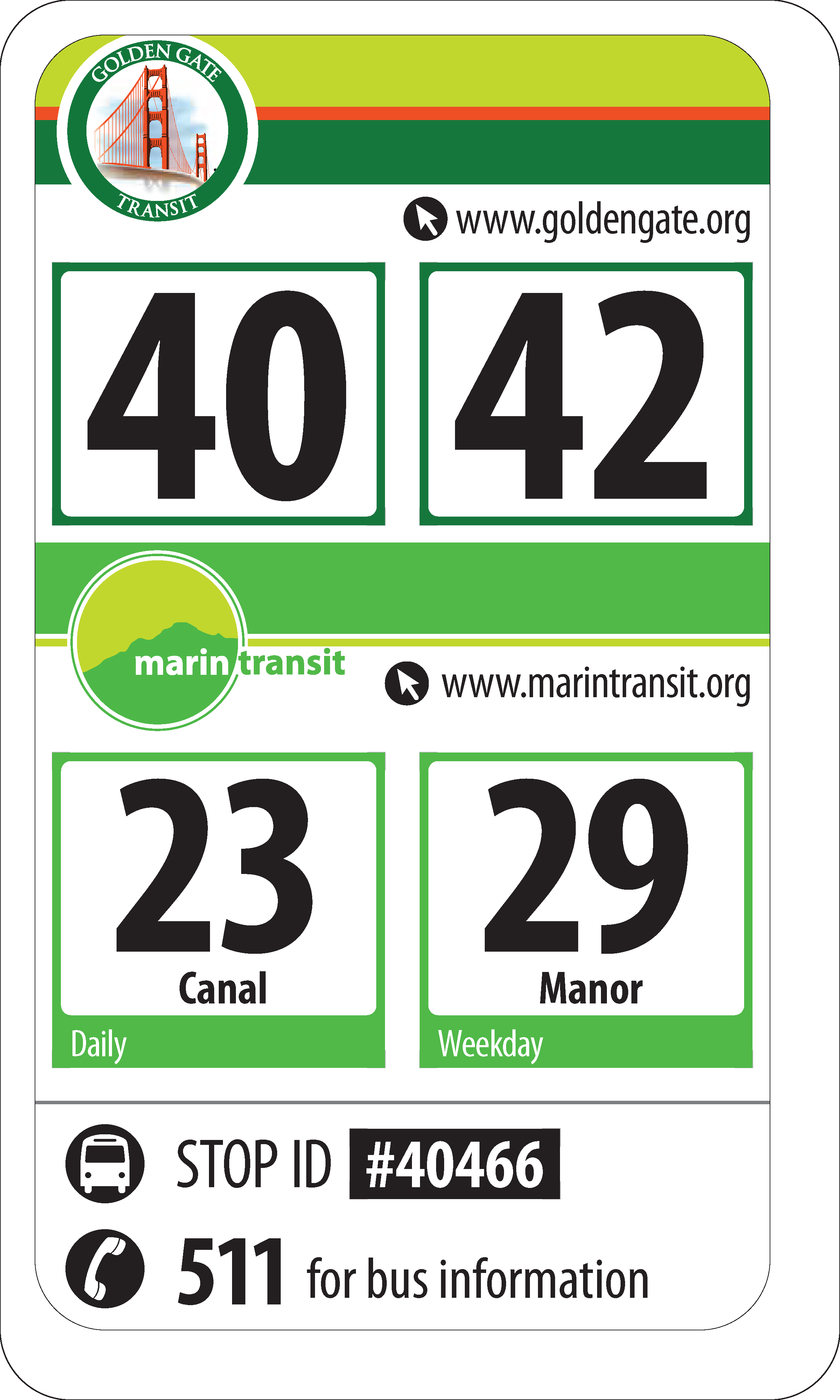 Upcoming Meetings & Events
There are currently no upcoming Advisory Committee Events
Past Meetings & Events
There are currently no upcoming Advisory Committee Events