In partnership with TAM and Golden Gate Transit, an incremental program of feasible and fundable improvements to U.S. 101-
oriented trunk line bus service and to identify opportunities for transit to serve as effective feeders for both ferry and regional commute bus services. The concept of a potential large transit hub serving Central and Southern Marin was an early premise of the study. The subsequent travel demand and transit service analysis concluded that a program of localized transit infrastructure investment, widely distributed at multiple sites on all of the study corridors, would yield more effective mobility benefits for Marin residents. This is reflected in the options considered in the evaluation process and in the Study's final recommendations.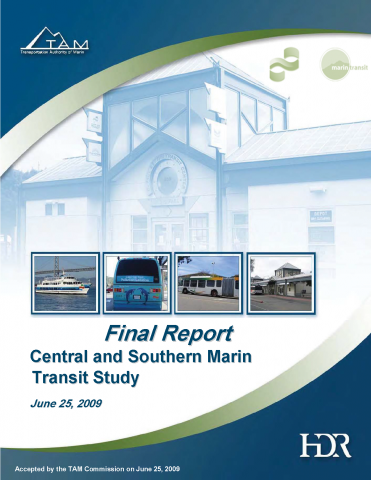 Project Documents
Upcoming Meetings & Events
There are currently no upcoming Advisory Committee Events
Past Meetings & Events
There are currently no upcoming Advisory Committee Events
News

Marin Transit is seeking feedback from all riders in the form of a short on-line survey. The information gathered through the survey will assist the District in the evaluation of our current fare assistance programs, and identification of the benefits, challenges, and implications of providing further reductions to our fares. Please take a few minutes and fill out the online survey and win a FREE Monthly Pass.
The survey is available in English and Spanish languages here: Marin Transit Customer Fare Payment Survey The survey will be open through June 2, 2021. We'd love your feedback!