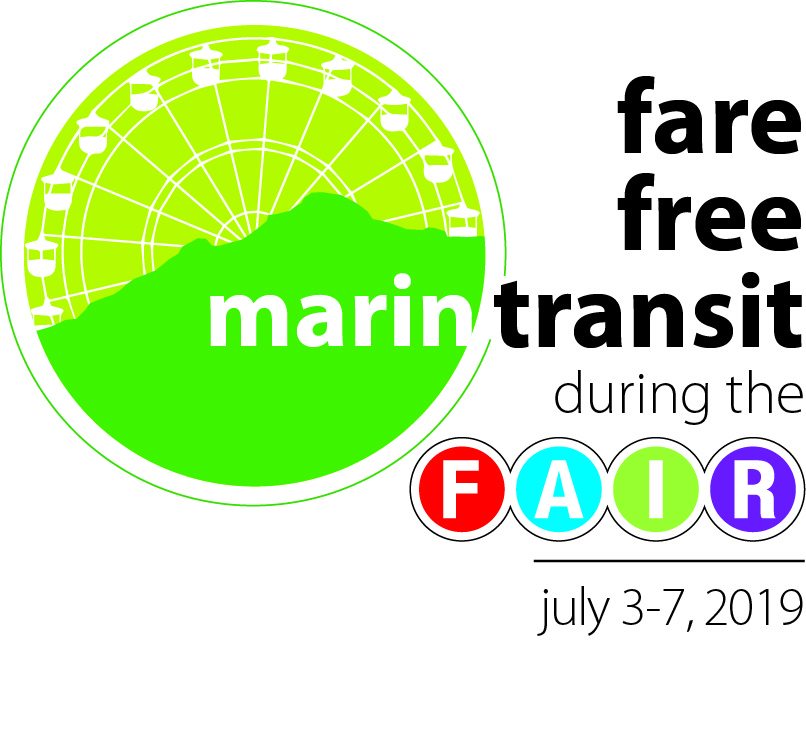 Leave your car at home this 4th of July weekend and ride transit for free. All fixed route local transit routes and Marin Transit Connect services will be free to ride between July 3 and July 7, 2019. Expanded service on Marin Transit Connect and Route 49 will be added to support travel to and from the Marin County Fair. To plan your transit trip, use our handy trip planner tool: https://marintransit.org/trip-planner.
To find out more about opportunities to take transit to Marin County's great outdoor recreation areas, visit www.marintransit.org/transit-to-parks.
To find out more about the Marin County Fair, visit www.marinfair.org/2019.