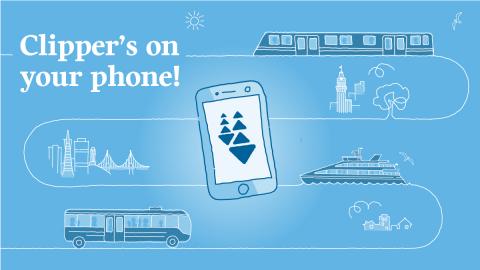 Bay Area travelers now have more options when they ride transit with Clipper—Clipper on your phone! Clipper has launched a new app that lets cardholders manage their accounts using their mobile device. You can also add Clipper to Apple Wallet or Google Pay and pay transit fares with your smart phone.
Download the Clipper app to manage yourClipper account with yourphone. Clipper on your phone will be available for Adult, Youth, Senior, and RTC cardholders.
For more information, go to clippercard.com/pay-with-phone.