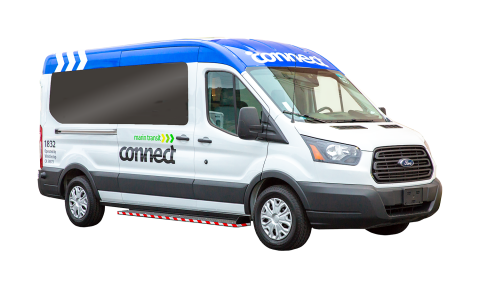 The Marin Transit Board of Directors approved the following changes to the Connect program that will take effect February 3, 2020:
Connect will now service downtown San Rafael. The service area will also expand to more areas in Santa Venetia, Marinwood, and Lucas Valley. A map of the expansion can be found here. The service area expansion is based on feedback we've received from riders last month and in November of 2018.
Connect will move to a $4 per mile distance-based fare and the transit stop discount will no longer be offered.
Marin Access riders will be eligible for $3 flat fares or a $40 unlimited monthly pass option.
A regular $80 unlimited monthly pass option will be available.
Details on the Board adopted changes to fares are outlined here.