Transdev is hiring new drivers for Marin Access!
$5,000 Sign-on Bonus! $21.50 / hour, paid training, plus benefits! Apply online or in person at 3000 Kerner Blvd., San Rafael, Ca
Marin Access drivers provide transportation to the older adults and people with disabilities, ensuring they get where they need to go safely. Drivers provide passengers with safe, reliable transportation and excellent customer service. Please bring a copy of your license. 
Click here for a printable Driver Recruitment Flyer.
Ready to apply? Scan the QR code below to start your application.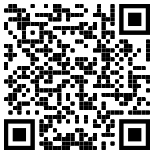 Questions About Employment with Transdev
Contact Cassie Ristine, Marin Access Human Resources Manager, with questions about employment with Transdev. Cassie can be reached at (415) 483-6617 or cassandra.ristine@transdev.com. 
Location
3000 Kerner Blvd. San Rafael